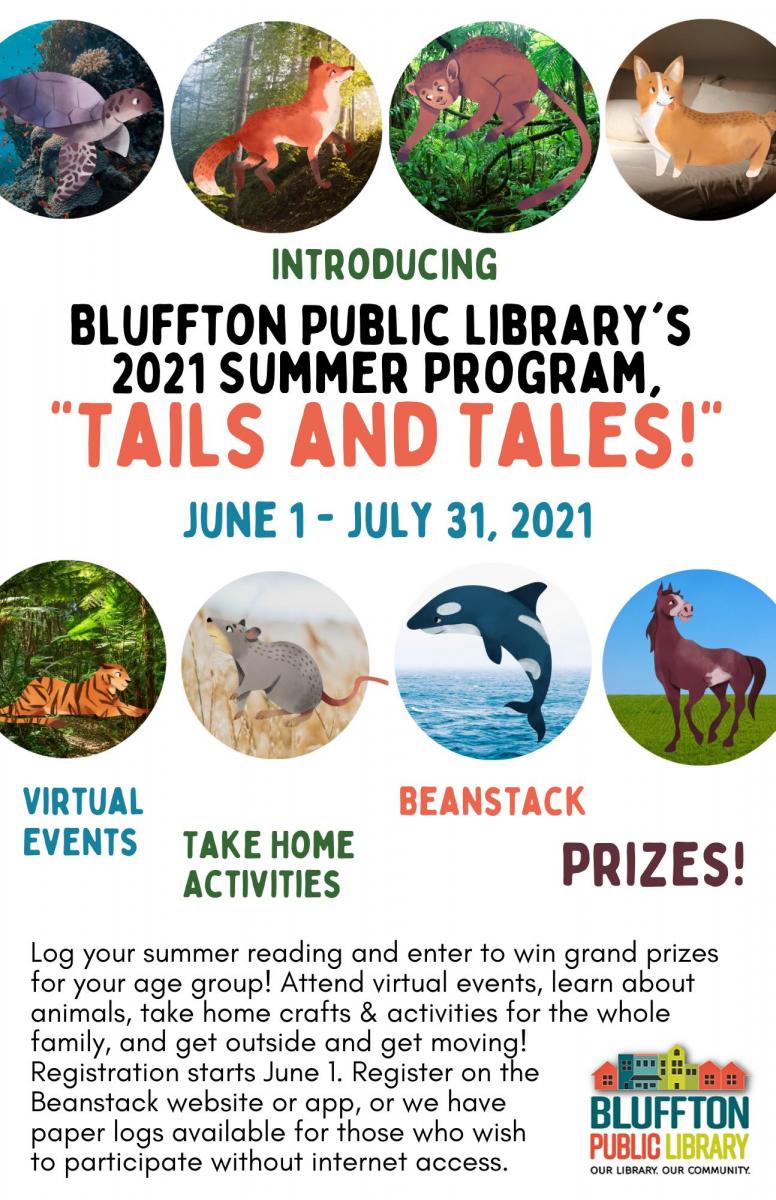 Bluffton Public Library's 2021 Summer Program "Tails and Tales!" runs from June 1 to July 31, 2021.
Log your summer reading and enter to win grand prizes for your age group! 

The library continues to use the Summer Program software, Beanstack, to allow patrons to track their reading and completed activities, and earn badges and tickets. Patrons can then enter their tickets online to compete for awesome grand prizes in their age group. Visit blufftonpubliclibrary.beanstack.org or download the Beanstack app free from your app store. If you already have a Beanstack login, no need to register again - just find your age group's Summer Challenge and start competing! The library also has paper logs for those wishing to participate in the Summer Program without internet access.
For those without digital access, paper options are available.
PARTICIPATE IN TAKE-HOME ACTIVITIES AND VIRTUAL EVENTS
During the summer program, the library will also have a variety of virtual programming and take home activities for all ages.
Want a full listing of events? Visit our events page. More programs may be added throughout the summer, so keep an eye on our social media and website!
Printable Summer Program Calendar
Summer Program Donors and Sponsors
Bluffton Public Library also wishes to thank all of our Summer Program donors.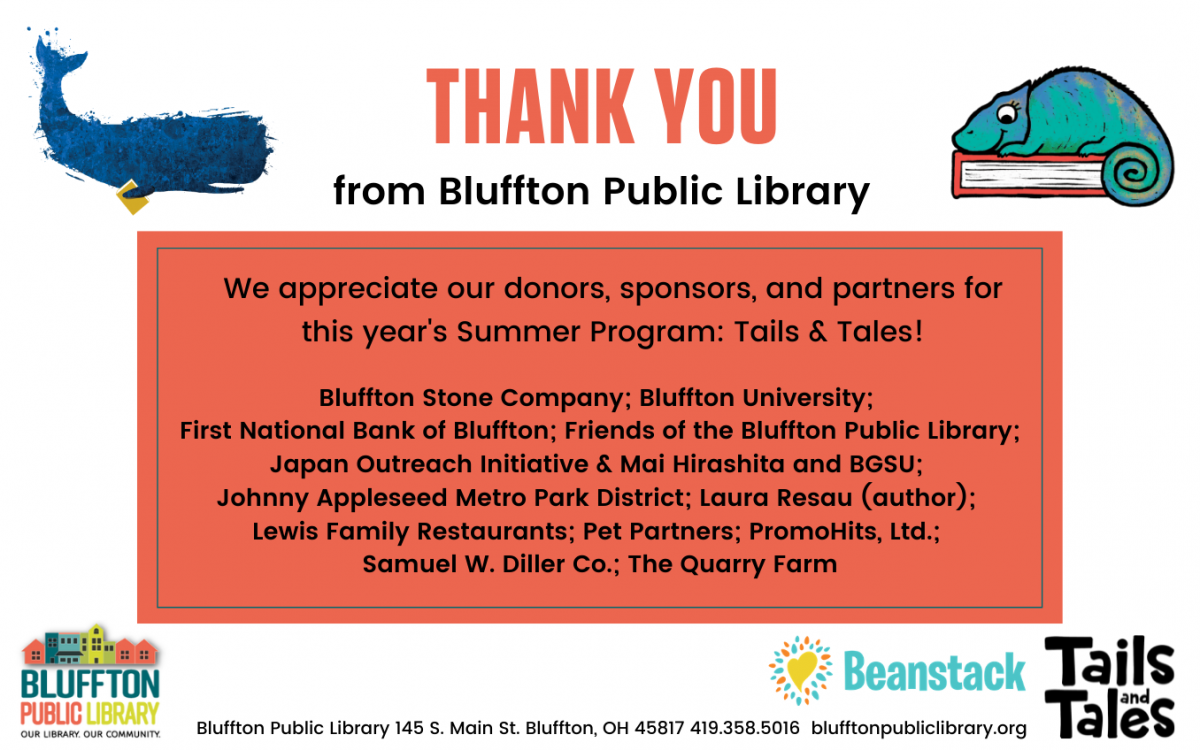 Bluffton Stone Company; Bluffton University; First National Bank of Bluffton; Friends of the Bluffton Public Library; Japan Outreach Initiative & Mai Hirashita and BGSU; Johnny Appleseed Metro Park District; Laura Resau (author); Lewis Family Restaurants; Pet Partners; PromoHits, Ltd.; Samuel W. Diller Co.; The Quarry Farm