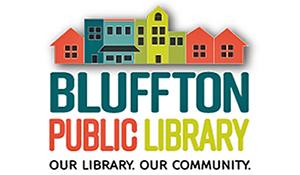 In collaboration with NORWELD (Northwest Library District) in Bowling Green, Ohio, and the Ohio History Connection in Columbus, Ohio, the Bluffton Public Library is compiling a digital collection of local images and documents to aid in historical and genealogical research. 
Our project will begin by focusing on the digitization of Bluffton High School yearbooks (editions dating from 1926-1960), Bluffton High School newsletters from the 1930s, local postcards, photographs, booklets, and other materials currently stored in the library's Shannon Local History Room. 
Our digital collection will expand to include additional material as we develop a volunteer base to assist with our digitization project. 
Any questions regarding this collection may be directed to: Local History, Bluffton Public Library, 145 S. Main St., Bluffton, OH 45817. Telephone: 419-358-5016. Fax: 419-358-9653.