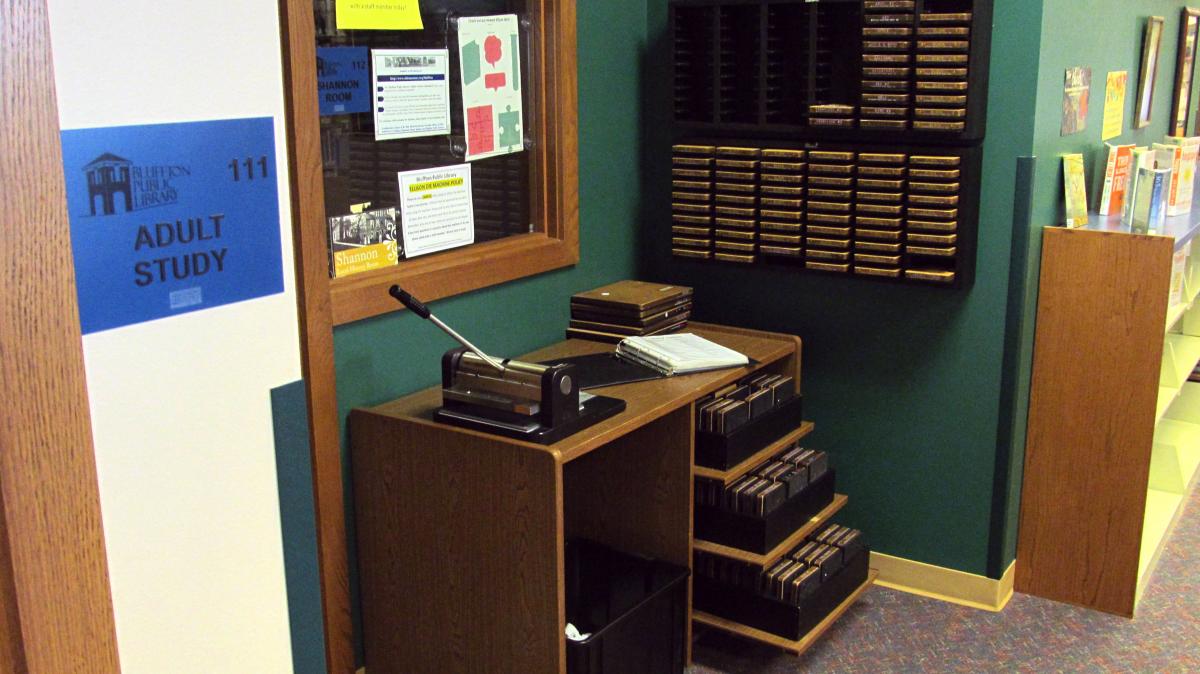 Our collection of Ellison Dies is available for public use and is located towards the back of the library near the Shannon Local History Room.  
For a printable PDF listing of our die cut collection, click here.
Click here to download a "How to Search for Die Cuts" guide  provided by the SEO Library Center.
If you need a die that is not in our collection, you may be able to request it from another library.  To request specific die cut shapes, search our online catalog, contact us by phone, or reach us by visiting our front desk during library hours.
*We ask that children are supervised by an adult when using this machine.  
*Trash or loose scraps of paper must be picked up, and each die must be returned to its correct location.  
*Please bring your own paper, as the library does not supply paper for this purpose-- though you may be able to find some paper to use in the scrap bin.