Showcase your collection or exhibit your cause. Show us what you collect, create, or are passionate about, or help provide awareness or resources for others in the community. To express interest in utilizing our community display case in 2023, please use our contact form by clicking here.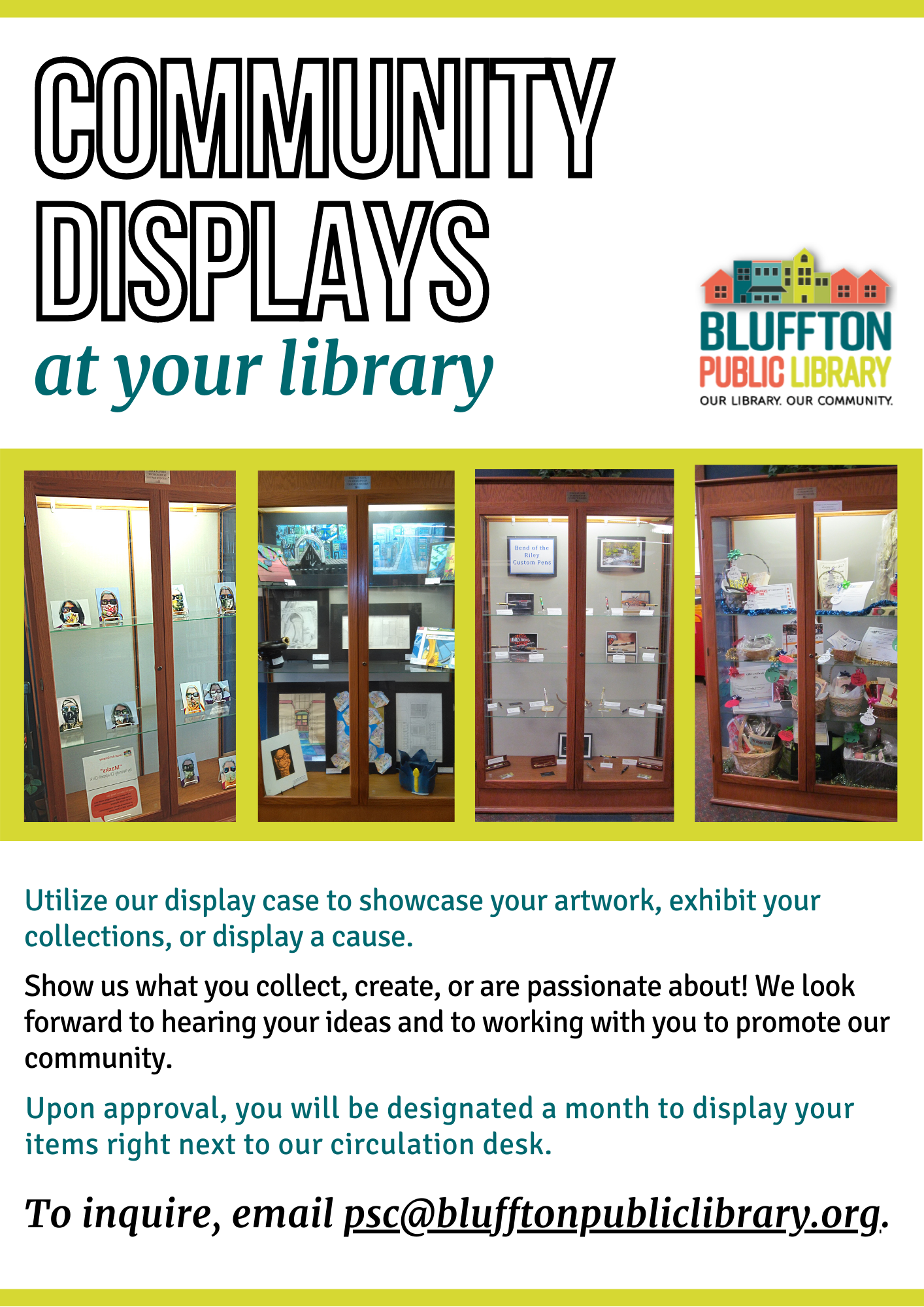 COMMUNITY DISPLAYS IN 2023
JAN 2023:
Antique Trains
FEB 2023: 
Valentine's memorabilia
MARCH 2023:
Bluffton Area student Art
APRIL 2023:
Teacups
MAY 2023:
Bluffton Area Legos
JUNE-JULY 2023:  
Library Summer Reading
AUG 2023:
Salt and Pepper Shakers
SEPT 2023:
OCT 2023:
Genealogy
NOV 2023: 
DEC 2023:
To show interest in the display case near the Early Learning area, please email ysc@blufftonpubliclibrary.org.