Showcase your collection or exhibit your cause. Show us what you collect, create, or are passionate about, or help provide awareness or resources for others in the community. To express interest in utilizing our community display case in 2022, please use our contact form by clicking here.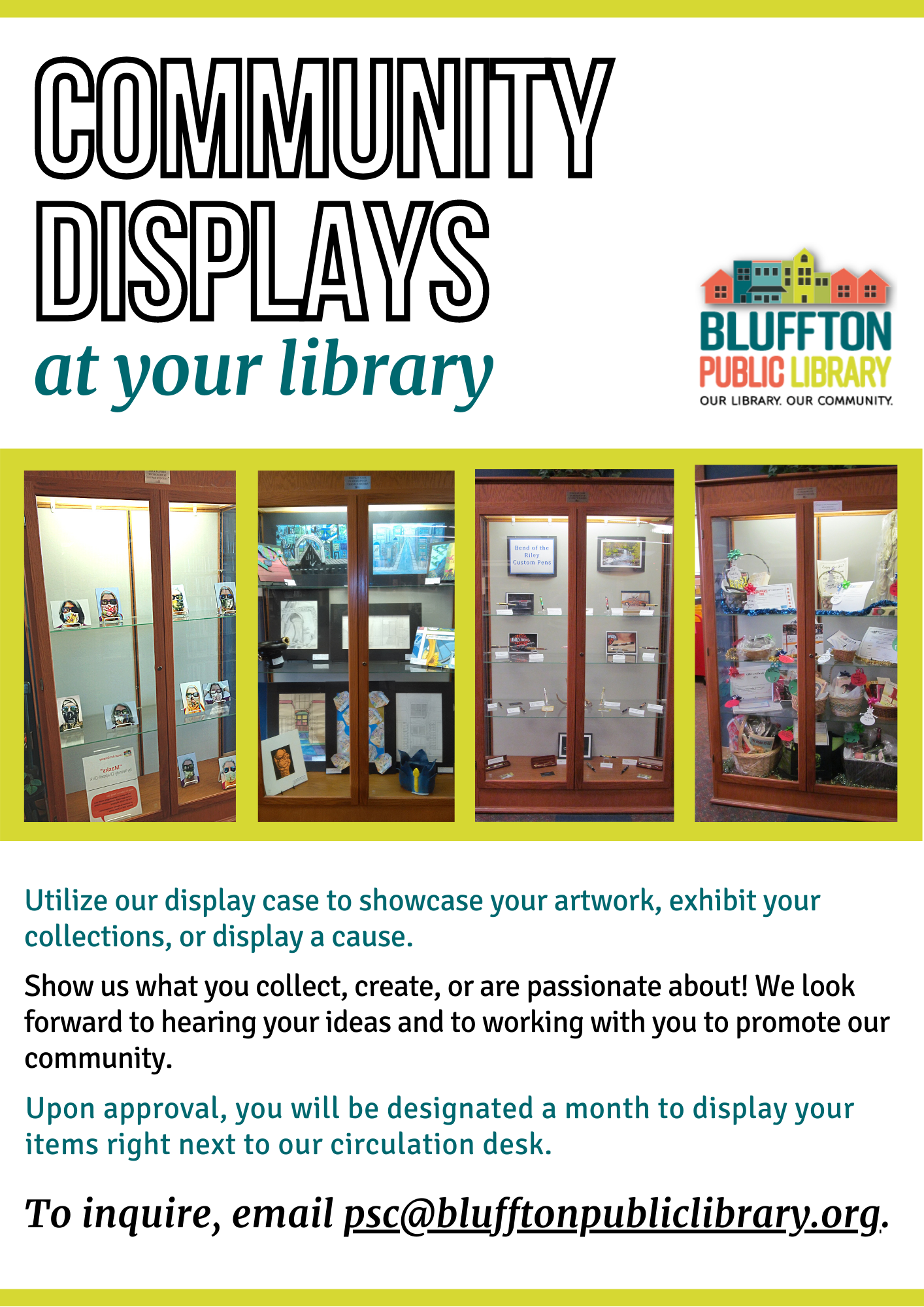 COMMUNITY DISPLAYS IN 2022
JAN 2022:
Staff Childhood toys
FEB 2022: 
"Vintage 1940's Valentines Day Cards" by Ralph Gerber
MARCH 2022:
"Cobalt blue glass collection" by Sarah Lehman
APRIL 2022:
"Treasures left in pages" by Library Staff
MAY 2022:
"Star Wars Lego: May the Force be with you" by Marvin Foster
JUNE-JULY 2022:
Summer Program prizes are in the display case
AUG 2022:
Riley Creek Discoveries
SEPT 2022:
"Antique construction vehicles" by Don Flory
OCT 2022:
"Family History" by Library
NOV 2022: 
"Presidential Collection" by Don Burris
DEC 2022:
To show interest in the display case near the Early Learning area, please email ysc@blufftonpubliclibrary.org.