Upcoming Programs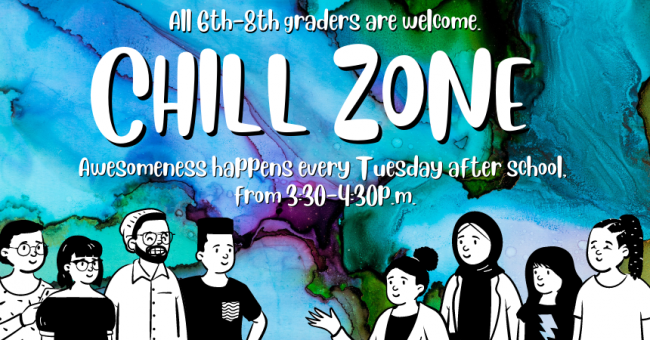 PLEASE NOTICE: ALL CHILL ZONE SESSIONS ARE CANCELLED UNTIL FURTHER NOTICE.
CHILL ZONE (during the academic year)
Chill Zone is a time and space for tweens and teens to hang out and relax at the library. Awesomeness happens every Tuesday after school, from 3:30-4:30pm. Anyone in 6th through 12th grade are welcome to join. Activities include gaming, socializing, themed events and crafting etc. Suggestions for activities are welcome! Snacks are provided.

The Bluffton Public Library Teen Volunteers (TV) are looking for new members between the ages of 13 and 18. The TV group helps the library plan awesome programs for teens and children at the library all year round.  If you are interested in joining, please download this application or contact the Youth Services Department in person, by telephone (419-358-5016) or by email (ysc@blufftonpubliclibrary.org).