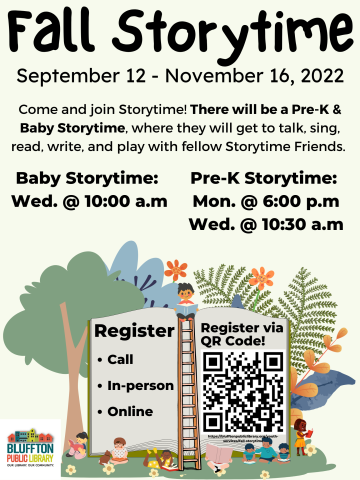 Pre-K Storytime: Come and join Pre-K Storytime!
Register for Monday evenings @ 6:00 p.m. OR Wednesday mornings at 10:30 a.m.
 
Storytime is for Pre-Kindergarten (3-5 year olds) who will get to talk, sing, read, write, and play with fellow Storytime Friends. This is a great way to engage your little one in social cues and how to make friends while listening to stories. Pre-K Storytime begins the week of September 12.