Slideshow Image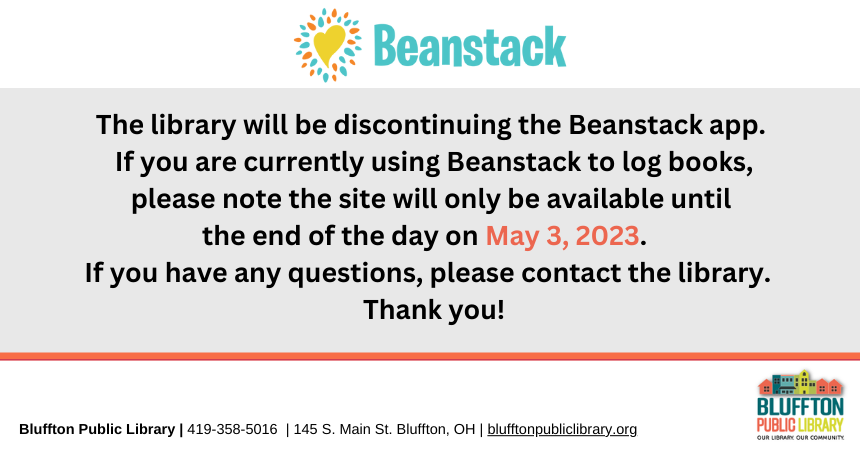 We regret to inform you the library will be discontinuing the Beanstack app.  If you are currently using Beanstack to log books, please note the site will only be available until the end of the day on May 3, 2023.  You are able to download any book logs or lists you may have started prior to this date from the website.  
Families who are using Beanstack for 1000 Books Before Kindergarten will be able to switch to paper logs by stopping at the front desk.  
If you have any questions, please contact the library.
Beanstack is a website that helps you and your family discover books, keep track of your reading, and reach reading goals. Thousands of libraries and schools utilize Beanstack for their reading challenges, and we are excited to offer this virtual option to our patrons.