The following Take & Makes will be available to adults and teens starting July 6 and while supplies last: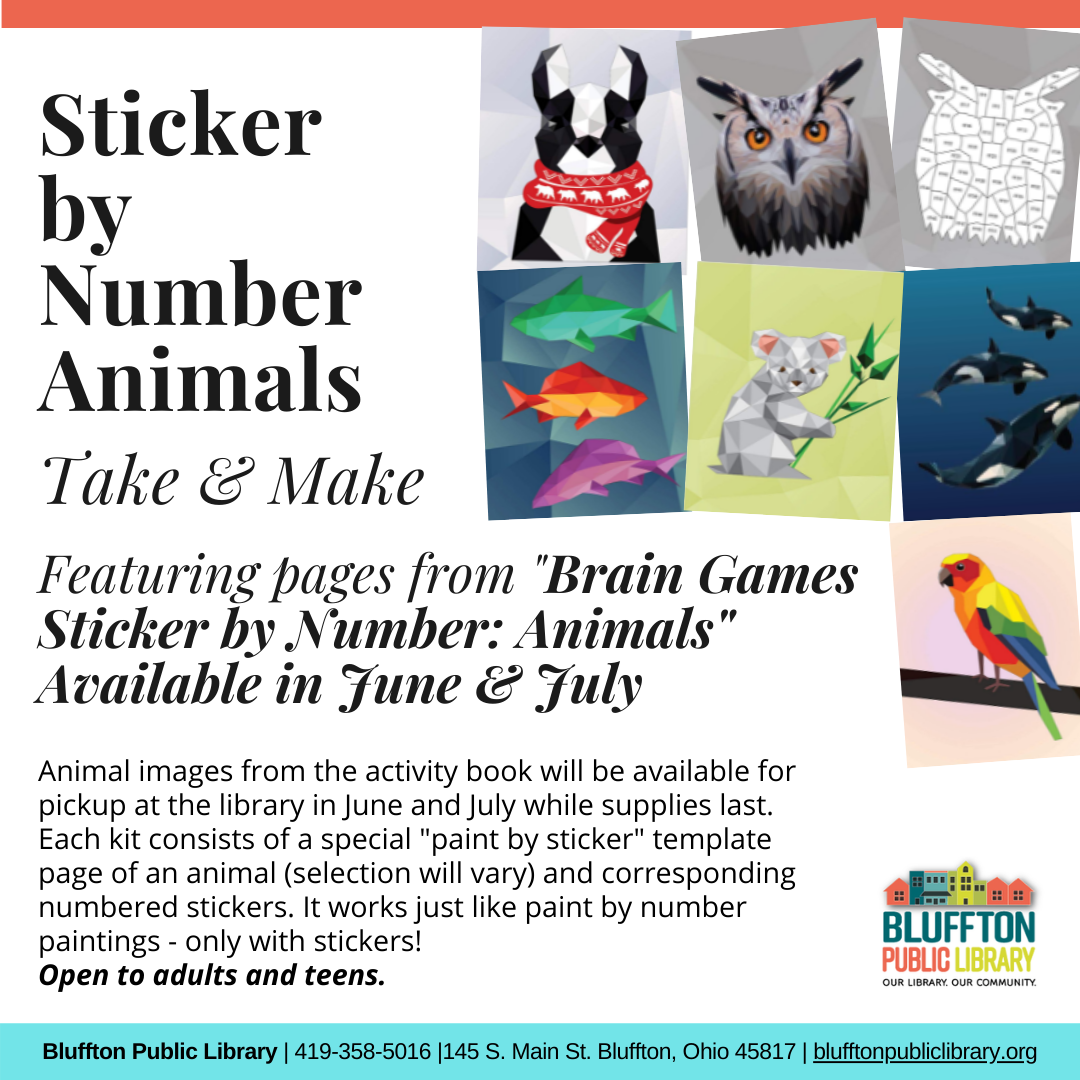 Animal Sticker by Number Take & Make: Pages and stickers from Brain Games Sticker by Number animal books. Each kit consists of one art page and the correlating stickers from the book to match, similar to paint-by-numbers.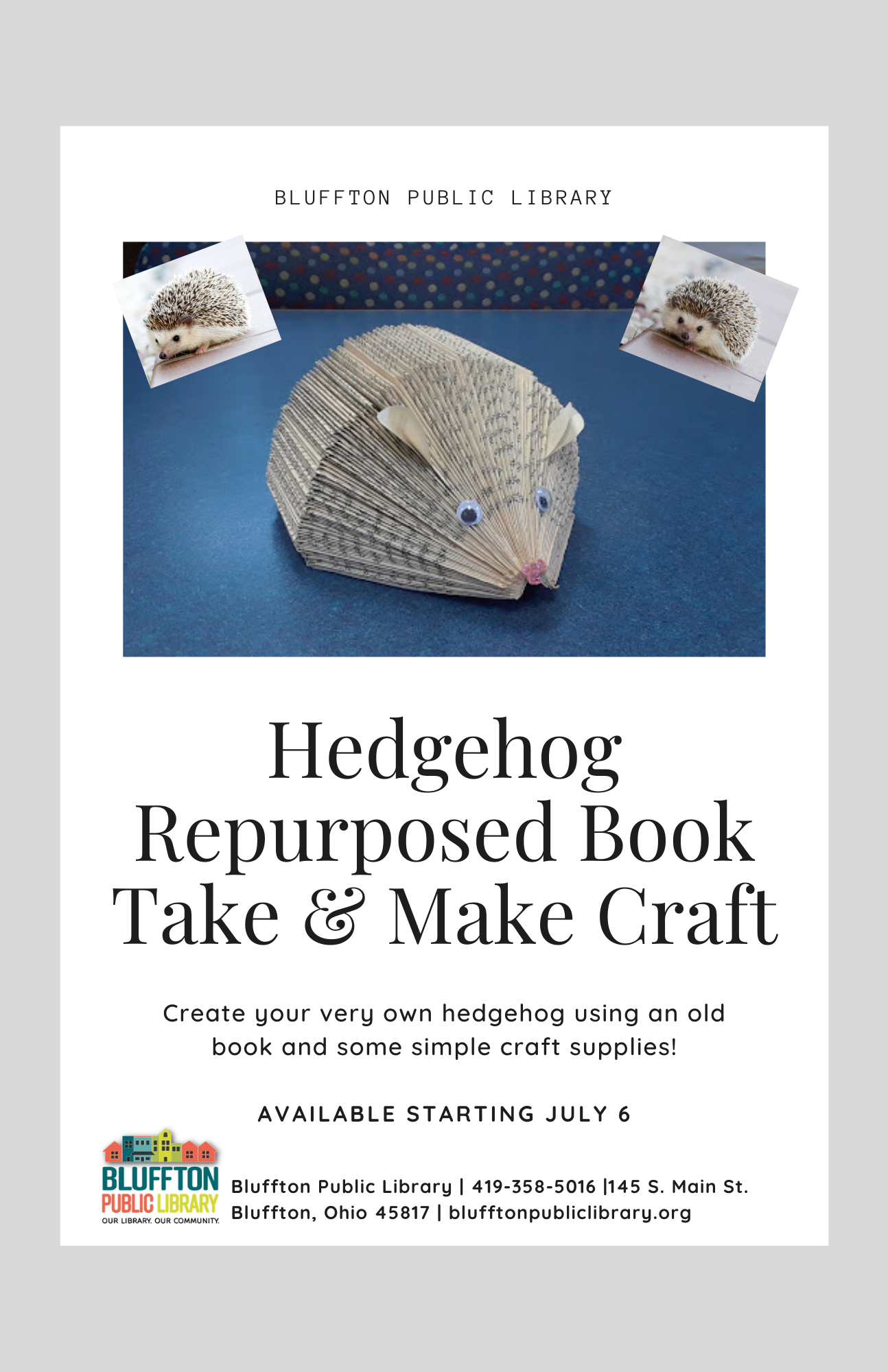 Hedgehog Repurposed Book Take & Make Craft: Create your very own bookish hedgehog using an old book and some simple craft supplies!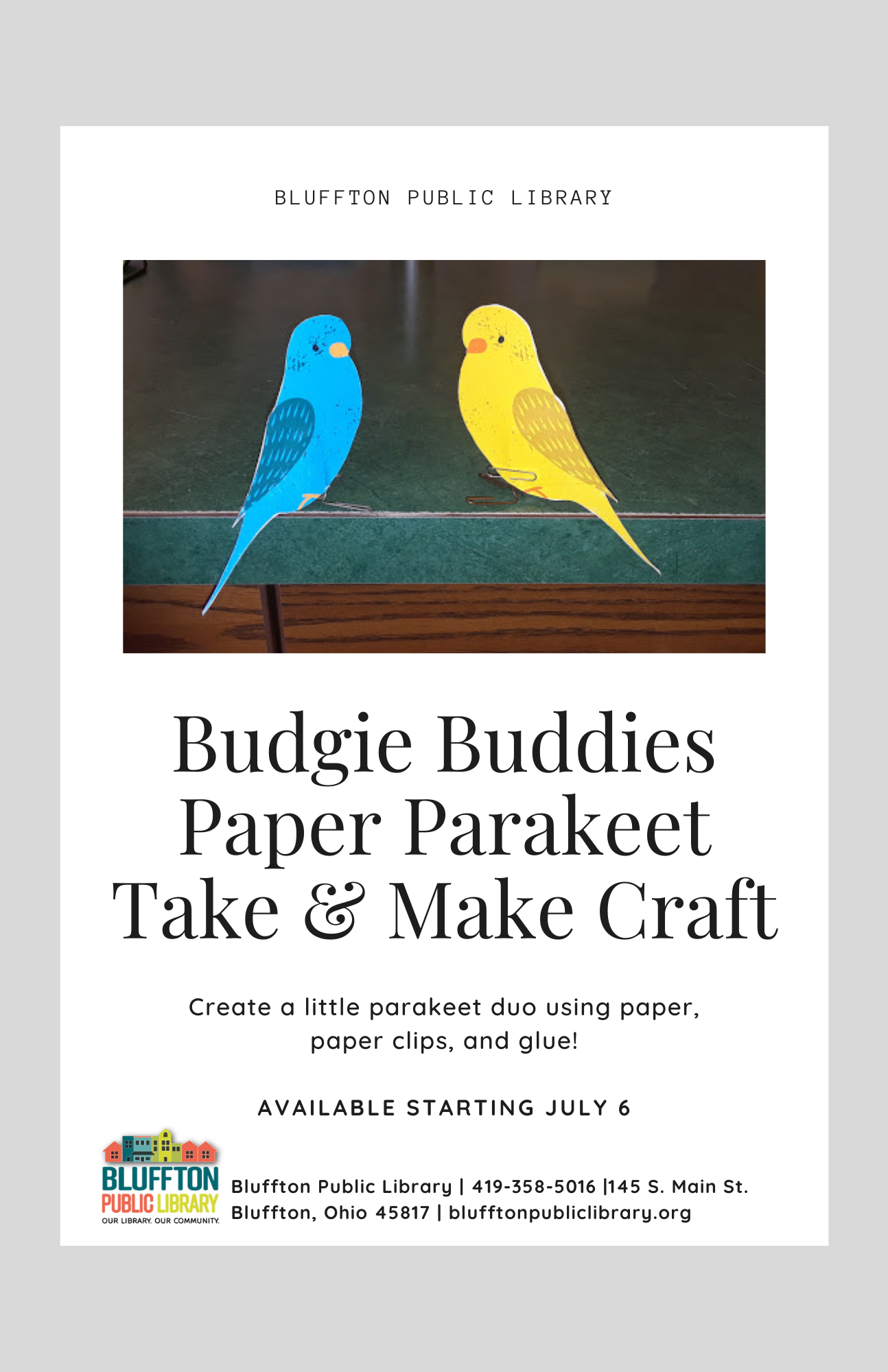 Budgie Buddies Take & Make Craft: Create a little paper parakeet duo using printed paper birds, paper clips and glue!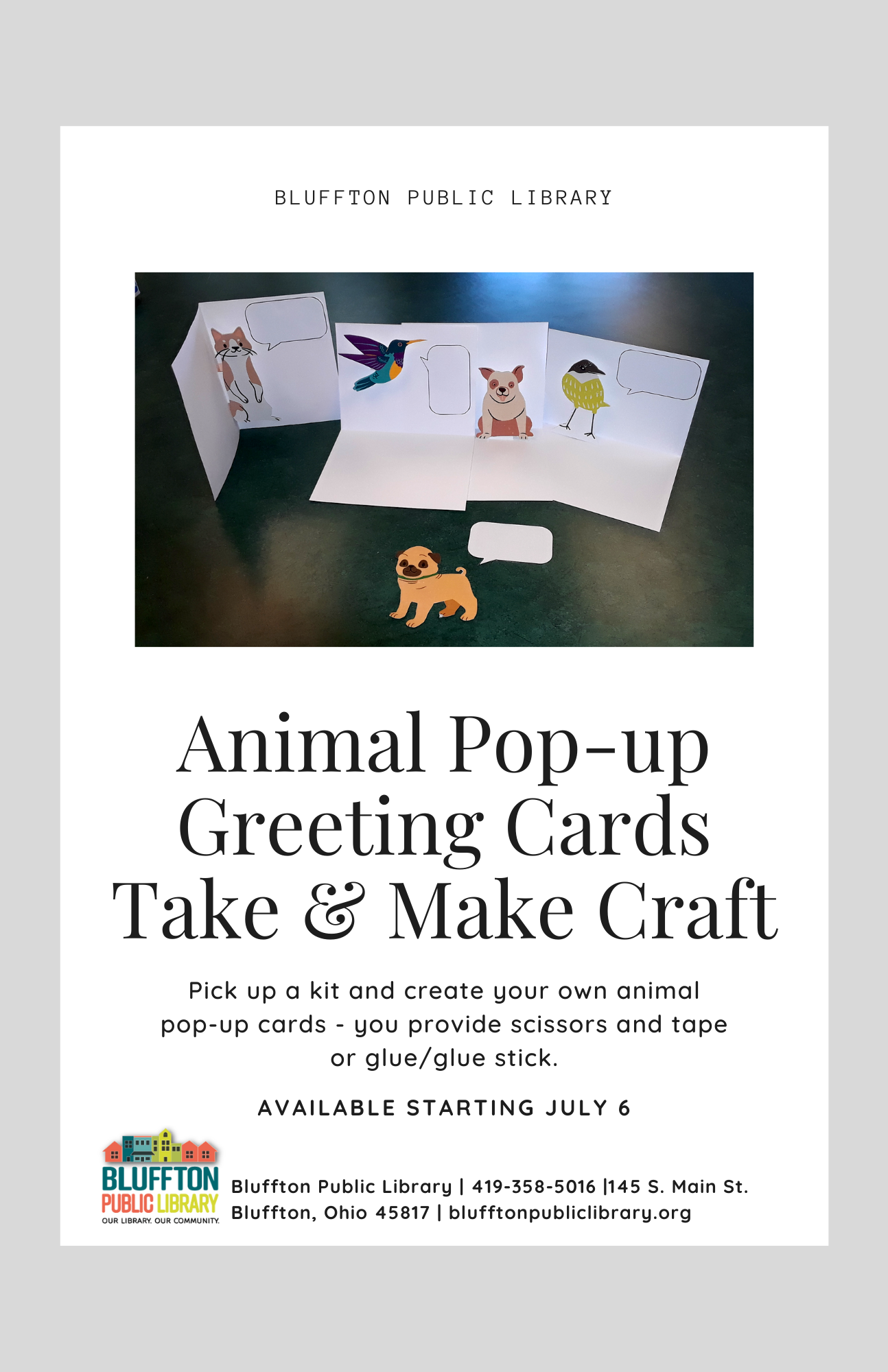 Animal Pop-up Greeting Cards Take & Make Craft: Pick up a kit  and learn how to make simple animal pop-up cards!