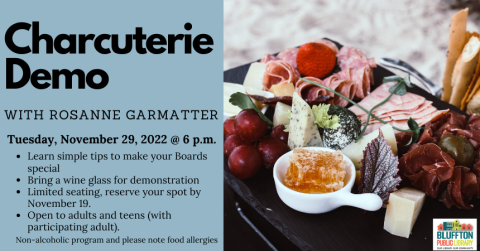 Charcuterie Demo with Rosanne Garmatter will be held Tues., Nov. 29 from 6:00 p.m. to 7:00 p.m. Learn simple tips to make your boards special.
Bring a wine glass for demonstration.
Advance registration is required as space is limited. Open to adults and teens (with a participating adult).
This is a non-alcoholic program and please note food allergies.